Road tripping when you're vegan calls for some preparation and planning. It's not hard, and it actually helps you save money while traveling.
My boyfriend and I just came back from a road trip through Arizona, with Antelope Canyon as our ultimate destination. It was an ethereal experience to say the least, because it's more than just seeing it with your eyes. Descending into the narrow canyon walls transports you to another realm. It doesn't even feel like you're on planet Earth anymore. It's absolutely breathtaking, mind-blowing and surreal. There's a visual feast at every turn, and unless you have a finger over your lens, it's hard to take a bad picture there.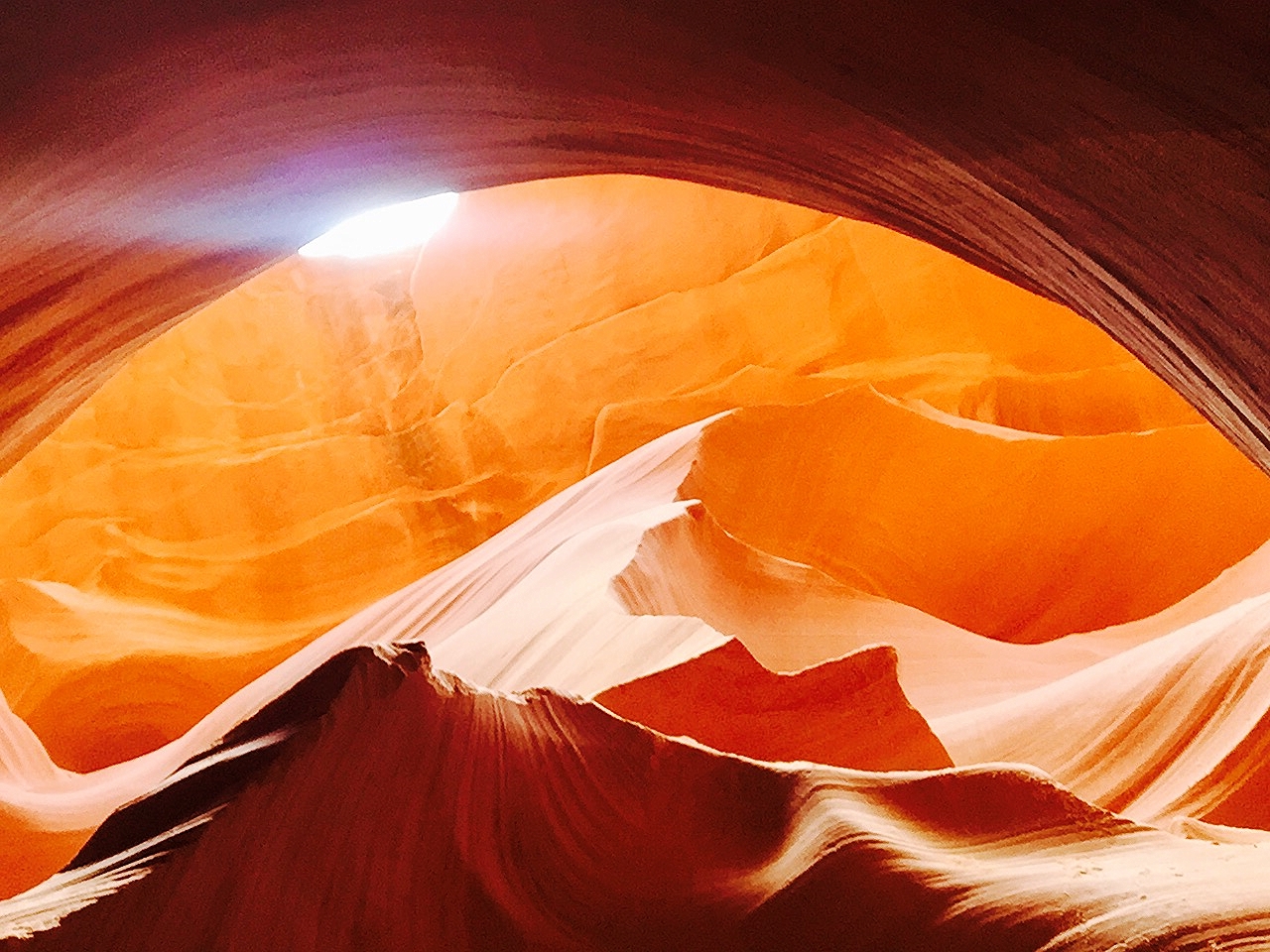 But I digress. My point is there are ways to stick to your vegan diet while road tripping. All you need is a giant cooler and a trip to the grocery store before you hit the highway. It's also important to book a hotel that has a refrigerator and microwave in your room—otherwise you'll have no way of heating up your food (unless you get creative with the coffee maker) and you'll be left constantly refilling your cooler with ice to prevent your food from going bad.
Here's what we packed for our trip (not saying it's all healthy, but it's vegan!):
Trader Joe's Whole Grain & Flax Bread
Tofurkey Hickory Smoked Deli Slices
Trader Joe's Carolina Gold BBQ Sauce (for the sandwich and hotdogs … since I forgot to pack Vegenaise ... *sad face*)
Lightlife Smart Dogs Veggie Hot Dogs
Trader Joe's Gourmet White Hot Dog Buns
Clementines
Fritos Corn Chips
Trader Joe's Veggie Chips (2 bags … because what's a road trip without junk food?)
Trader Joe's Double Roasted Salsa (2 bottles)
Trader Joe's Avocado's Number Guacamole
Trader Joe's Latin Style Black Bean Soup
Taco mix my boyfriend cooked using frozen roasted corn, fajita veggies and meatless grounds (packed into a glass Tupperware)
Trader Joe's Corn Tortillas
Bananas (green so that they're ready to eat once you get to your destination)
Trader Joe's Falafel Wraps with tahini sauce (Qty. 2)
Trader Joe's Veggie Hummus Wrap (Qty. 2)
Trader Joe's Vegan Tikka Masala (Qty. 2)
Trader Joe's Vegan Chocolate Chip Cookies
Trader Joe's Vegan Oatmeal Chocolate Chip Cookies
Roasted & salted pistachios
Roasted & salted cashews
Trader Joe's Golden Rounds Crackers
LÄRABARS (about 10 of them)
Cashew milk
Almond milk
Cheerios Protein Cinnamon Almond cereal (NOTE: This is NOT vegan because it has honey. I messed up and totally overlooked it when reading the ingredient label.)
Trader Joe's Heart Healthy Whole Grain Blueberry Instant Oatmeal
Taking the Scenic Route to Page, Arizona
Since I had never been to the Grand Canyon, we decided to take the scenic route up to Page (the city closest to Antelope Canyon): I-180 North takes you into the Grand Canyon, and then 64 West takes you along the South Rim.
On the way to the Grand Canyon, we stopped at Panera Bread in Barstow. After a Google search, we found that they had a few menu items that were vegan-friendly, including quite a few of their breads and bagels. We ended up ordering their Chile Lime Taco Salad with Quinoa minus the cheese. It contains arugula, romaine lettuce, southwest corn blend (with black beans), tomatoes, tortilla chips and avocado. We also got their Low-Fat Black Bean Vegetarian Soup, and both dishes came with a slice of French Baguette—also vegan.
Below are just a couple pics I snapped of the meals we prepared in our hotel room. If you decide on packing soup for your trip, make sure to bring a microwavable glass bowl--it's eco-friendly and it spares you from ingesting chemicals from disposable paper or styrofoam bowls. Other things you will need are reusable silverware, paper towels, and dishwashing liquid soap so you can clean your dishes after each use.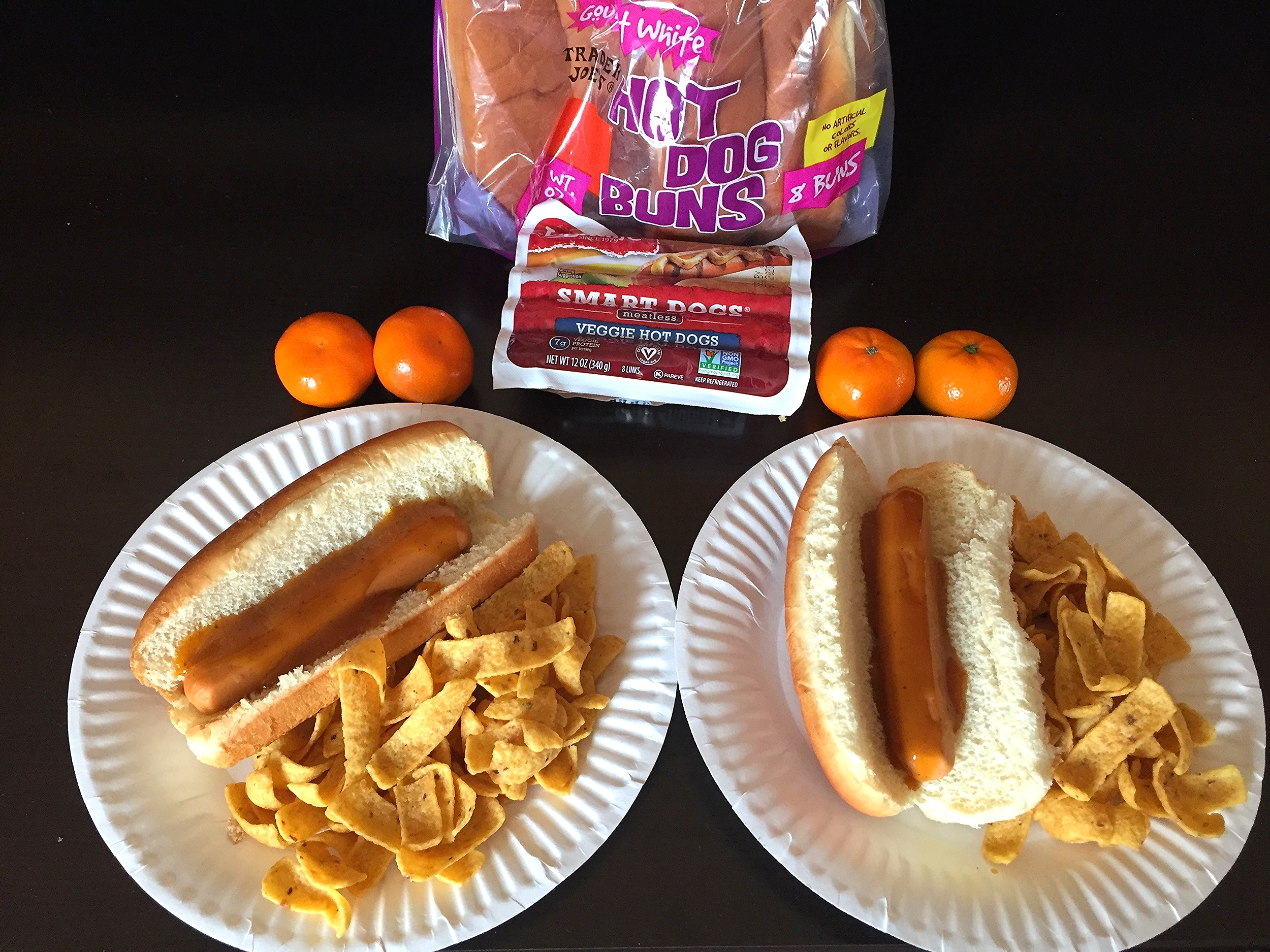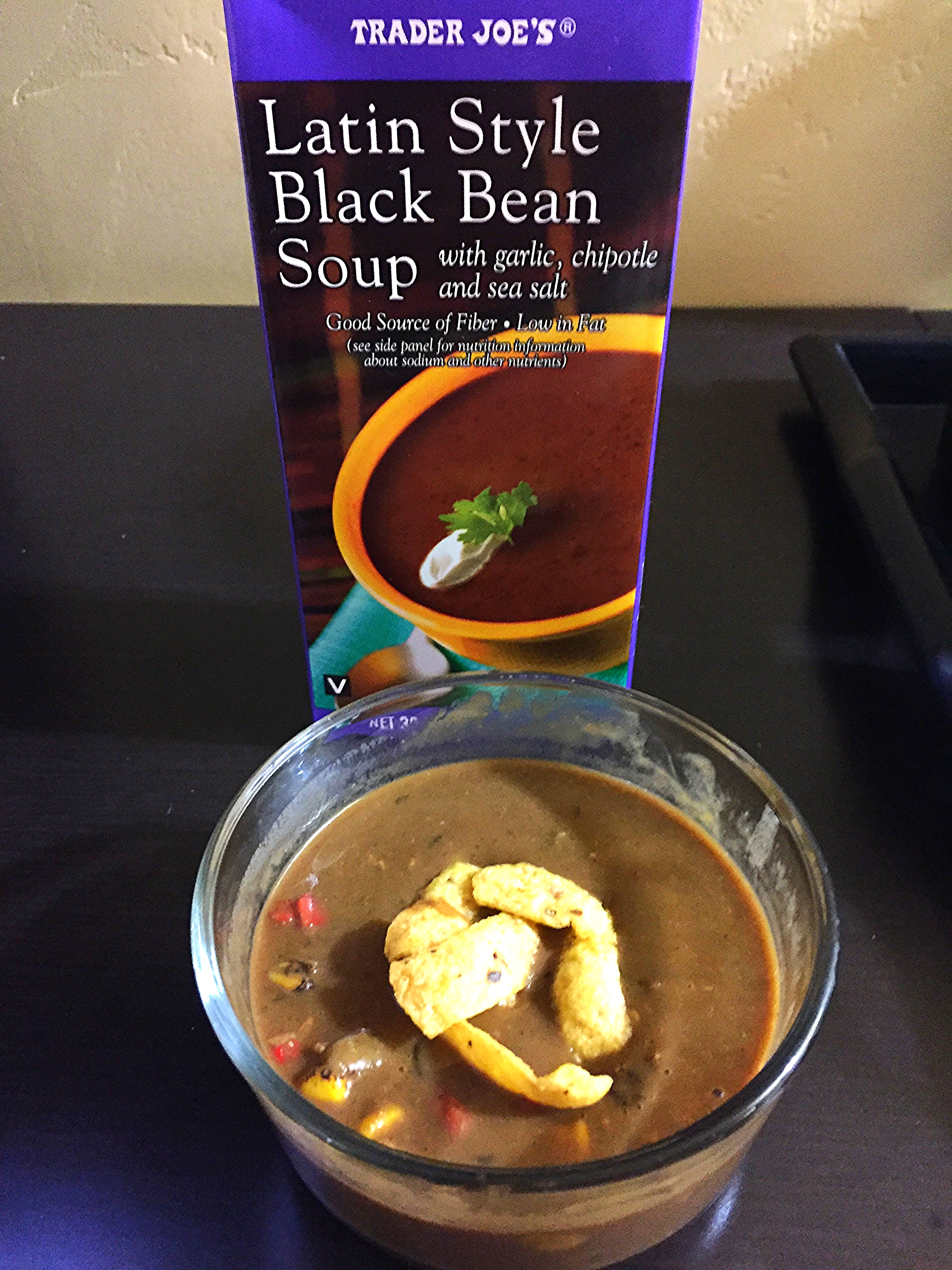 While Page, Arizona had a Walmart and Safeway where we could have bought some food, their vegan-friendly selections are still limited. Plus, you can't always count on finding vegan food at your destinations. Our hotel (Best Western View of Lake Powell--a 4 out of 5 in my book) was surrounded by steakhouses and bar & grills serving up BBQ meat and seafood. Even the complimentary breakfast at our hotel only offered vegan items like oatmeal and fruits.
It helped that our hotel was central to a lot of places. So in the mornings we would eat a light breakfast (oatmeal or cereal) and pack some fruit, LÄRABARS and nuts as snacks for our excursions. After checking out an attraction or two, we'd go back to our hotel and have lunch before heading out again. A couple of times, we packed lunch to eat at scenic viewpoints along Highway 89, like Wahweap Overlook and an unexpected overlook off of Highway 89 toward the 89 and 89A junction (about 15 miles south of Page).
Taking the Long, Scenic Route Home
To make the most of our trip, we took the scenic route back home, which took us past the Navajo Bridge and Vermillion Cliffs, through Kaibab National Forest, up into Utah before heading down into Arizona again and then into Nevada.
But before we entered Utah, we made an impromptu stop at Pipe Spring National Monument, less than 15 miles south of the Utah-Arizona border. We had seen signs for it along Highway 89A, so I Googled it and found that there was a museum, historic fort, and a hiking trail that offered 360-degree views of the vast landscape including the Arizona Strip. We went through the visitor center and out the back where the Ridge Trail began. It was a very moderate hike that would have taken less than 30 minutes to get through if were weren't stopping every few feet to take pictures.
After finally making it into Nevada, we made another detour to catch the sunset at Hoover Dam (about 30 miles south of Las Vegas), and stopped at Qdoba Mexican Grill in Primm, Nevada. We both ordered a taco salad with just veggies, beans and good ol' guacamole. We still had leftover food in the cooler, but mainly hot dogs and sandwiches that had to be prepped. (NOTE: When it comes to road tripping as a vegan, it's better to over-pack food than to run out before your trip ends.)
Enjoy Mother Nature's Gifts While You Still Can
Since my trip to Bryce Canyon last year, I've decided to make my way through as many national parks as I can--to enjoy what Mother Nature has given us while her beauty still remains. With so many stories of the effects of climate change, persistent threats to national parks, as well as budget cuts to federal programs protecting wildlife and their habitats, I would much rather enjoy the wonders of nature (instead of cityscapes) before money-hungry people with vested interests in destroying them win.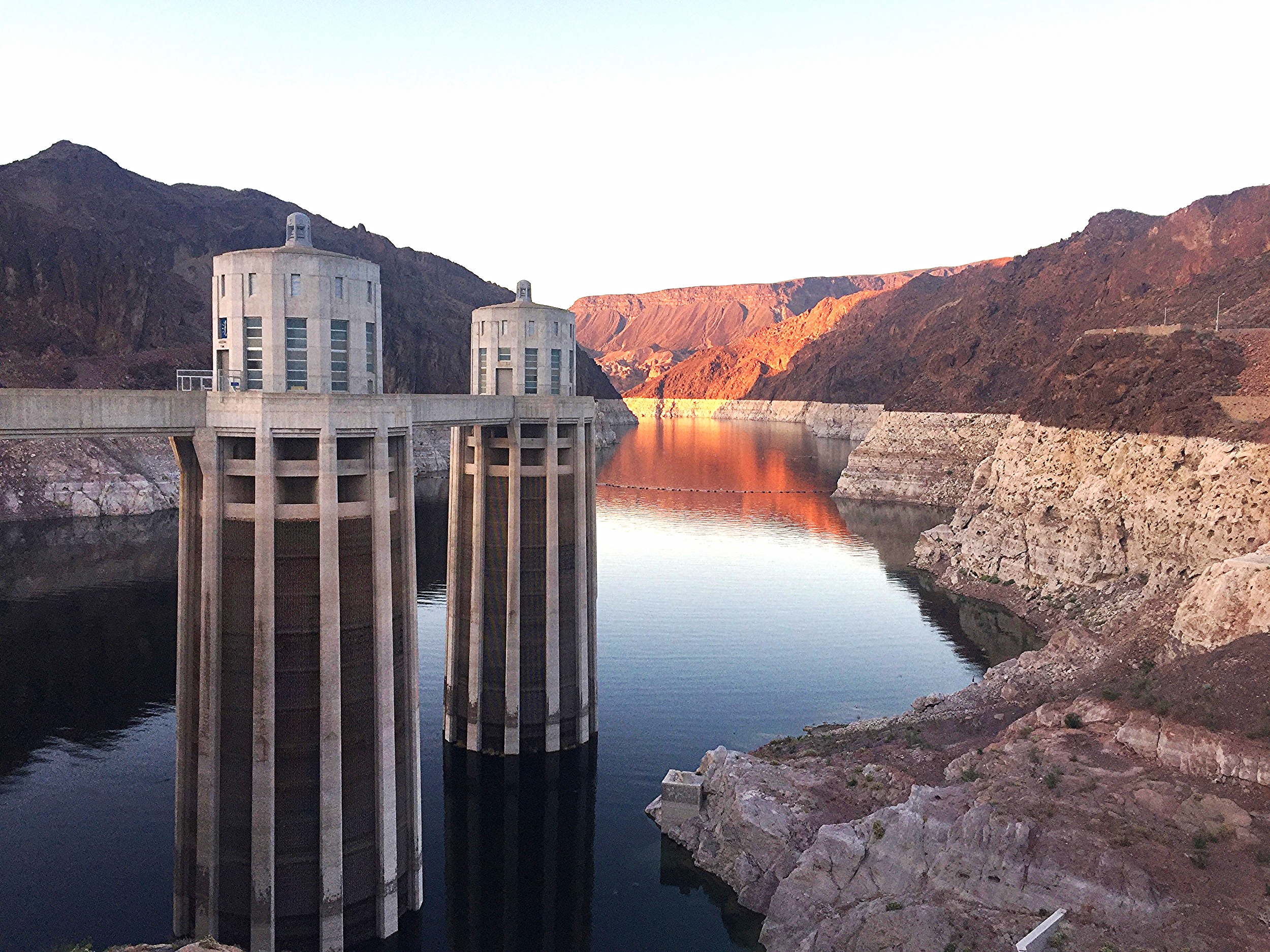 On a side and somber note, my heart broke a few times as we drove past miles and miles of farmland with cows and their sweet babies, and a livestock truck with pigs headed to their deaths—not without suffering a grueling journey in the desert heat, tightly packed together with standing room only. My heart wept for their pain and misery. For the cows grazing with their calves—not knowing their gruesome fate. For the pigs who could sense their impending doom wherever they were headed. I wanted to scream, to lash out, not at anyone in particular, not even the truck driver—just at humanity in general. Our capacity for cruelty never ceases to shock me.
Although I had an amazing trip overall, these moments were the low points—a grim reminder of how the majority of us are shielded from the reality of slaughterhouses. How the agribusiness is too good at hiding the horrors, making it all too easy for people to consume meat, dairy and eggs without guilt. Without making the connection to the lives they take—unable to see or sense the emotions these farm animals feel because of our distance from them.